Skip Navigation
Israel Wilenitz Graduate Student Research Award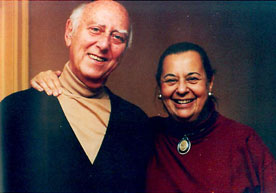 Israel Wilenitz was born in London in 1922, and was educated in England, graduating from Imperial College in 1942 with a BS in Mechanical Engineering. He spent WWII designing marine turbines. In 1945 he was awarded a Higher National Certificate in EE from Rutherford College and, in 1948, a Chemical Engineering Diploma from Battersea Polytechnic, after which he worked as a chemical engineer designing and managing the construction of chemical plants.
He immigrated to the United States in 1953 and continued to work in the chemical engineering industry until he entered Brooklyn Polytechnic Institute where he received a Ph.D. in Chemical Engineering in 1965. Until he retired in 1985, he was primarily a consultant on environmental issues to companies as well as various governmental agencies.
From the time he was a child, he was fascinated by language, and he studied many languages, including French, German, Russian, and Yiddish, as well as Serbo-Croatian and Bahasa Indonesia, the languages used in the countries where he was involved in the construction of chemical plants.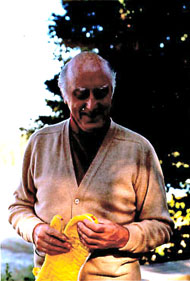 Linguistics, particularly the relationships of languages to each other, was an abiding interest, and after he retired he studied at Stony Brook University, where he received a Master's Degree in Linguistics in 1996, when he was 74. He continued to work and study the history of language until he died, in 2003.
Dr. Wilenitz's keen mind, vitality, charm, and sharp wit made him a much loved member of the Stony Brook Linguistics Department.  His contribution to our community continues by way of the Israel Wilenitz Fund, which provides support for graduate students to present their research at conferences and workshops.  We are indebted to Israel and to his wife, Evelyn Berezin, for their generosity.