Skip Navigation
Online Linguistics
The Department of Linguistics is currently developing an educational project to convert large general education courses in Linguistics to an online format, with all lecture material, media clips, discussions, homework problems, and exams offered online. Three courses are part of the project for now:
LIN 101 Human Language - Still in the first stages
LIN 110 The Anatomy of English Words - Already offered fully online
LIN 200 Language in the United States - Currently offered in a hybrid format and ready to be offered fully online
LIN 200 Language in the United States
With hundreds of students every academic year, LIN 200 is currently offered in a hybrid format. The format consists of one in-person session and one accompanying online lesson per week. Instead of traditional lectures for the online lesson, LIN 200 divides the material into short videos featuring experts in the field introducing each topic. Discussion boards allow for asynchronous interaction between students and for the opportunity to engage in regular writing activities. 
Project Documents: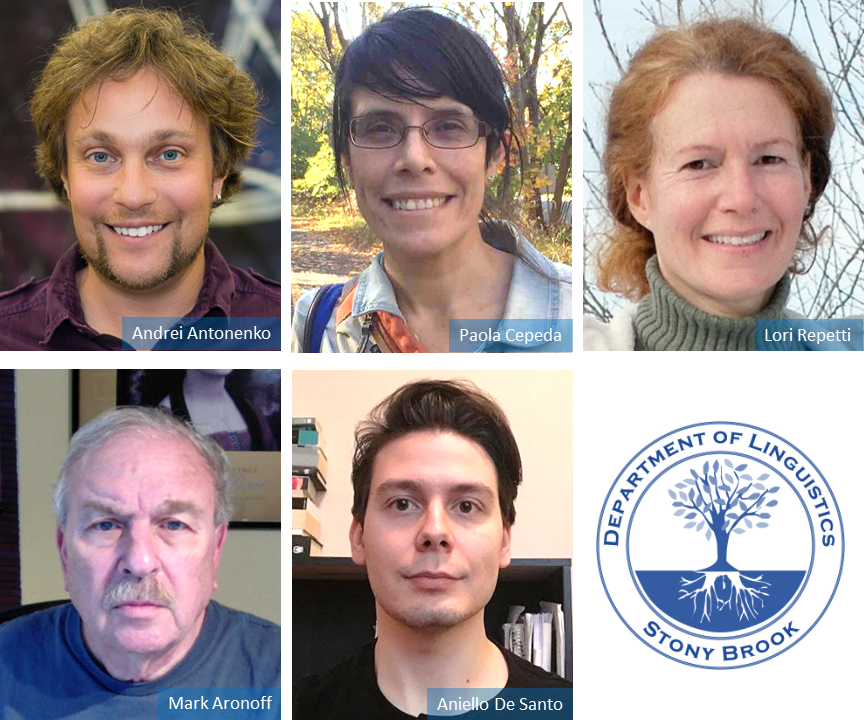 LIN 200 Team